Meet the hard working people making MABL what it is today.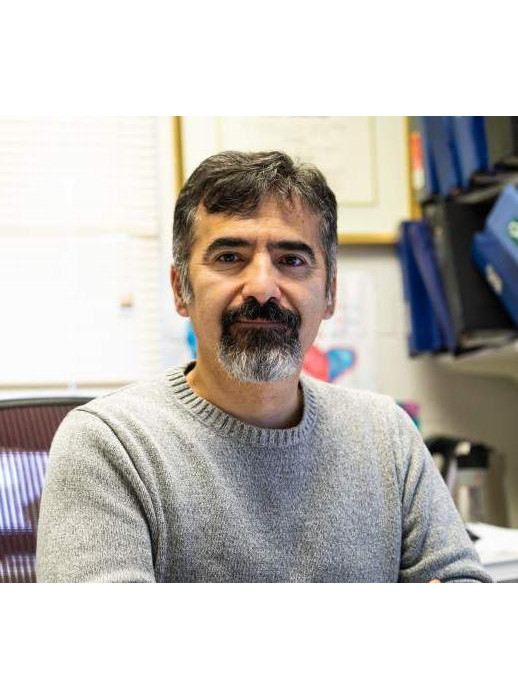 Dr. Ferat Sahin received his M.Sc. and Ph.D. degrees from Virginia Polytechnic Institute and State University. In September 2000, he joined Rochester Institute of Technology, where he is a Professor. His current research interests are System of Systems Simulation and Modeling, Swarm Intelligence, Robotics, MEMS Materials Modeling, MEMS-based Microrobots, Micro Actuators, Distributed Computing, Decision Theory, Pattern Recognition, Distributed Multi-agent Systems, and Structural Bayesian Network Learning. In addition to conference and journal publications in these areas, he is also the co-author of two books: "Experimental and Practical Robotics" and "Intelligent Control Systems with an Introduction to System of Systems Engineering" by CRC Press. Dr. Sahin has been a reviewer for leading journals and conferences in both the IEEE and other organizations. He serves as the Deputy Editor-in-Chief for International Journal of Computers and Electrical Engineering and as an Associate Editor for IEEE Systems Journal and AutoSoft Journal. He is a member of the IEEE Systems, Man, and Cybernetics Society, Robotics and Automation Society, and Computational Intelligence Society.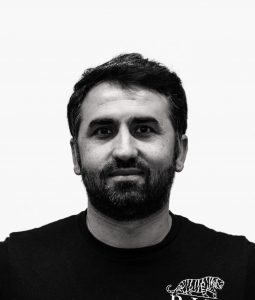 Human Comfort Index Estimation from Physiological Signals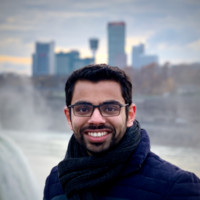 Robotic Piece Picking using Visual and Tactile Sensing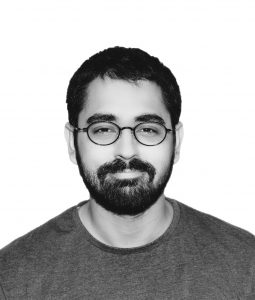 Time of Flight sensor fusion.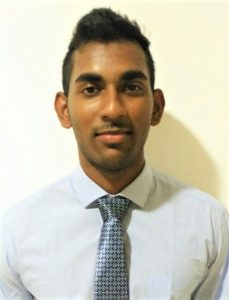 Karthik Subramanian
PhD Student
Gesture recognition using PPG signals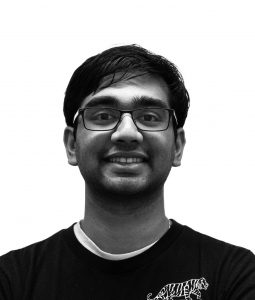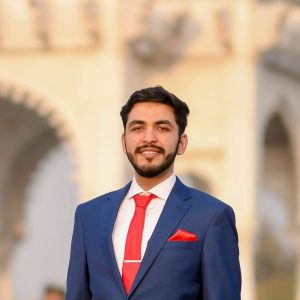 Mobile Room-Mapping Device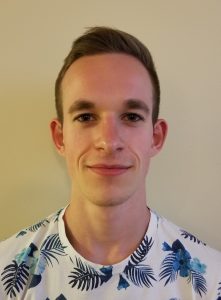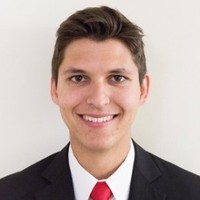 Human Tracking for Collaborative Robots using Intel Real-sense Depth Cameras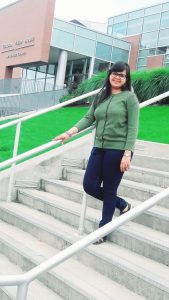 Vinita Narayanamurthi
MsEE
3D Mapping of Picasso Robot Workspace using RGB-D SLAM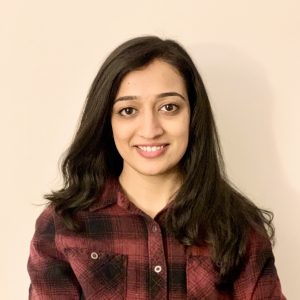 Antipodal Robotic Grasping using Deep Learning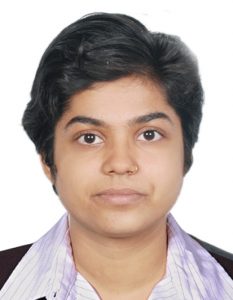 Sriparvathi Shaji Bhattathiri
MsEE
Detection of the Mental State of a Human Using EEG Signals During Industrial Robot Human Interaction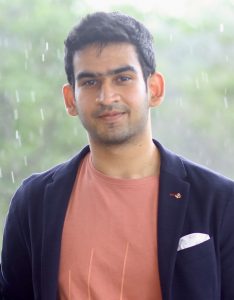 Varun Vivek Vennavalli
MsEE
Gait Generation of Quadruped Robot Using Deep Reinforcement Learning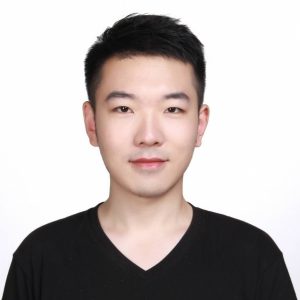 RIT Landmark Detection using Deep Learning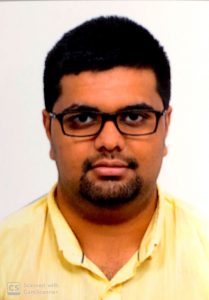 Suhasa Prabhu Kandikere
MsEE
Dynamic Speed and Separation Monitoring with On-Robot Ranging Sensor Arrays for Human and Industrial Robot Collaboration
Online Novelty Detection System: One-Class Classification of Systemic Operation
Development of Material Characterization Techniques using Novel Nanoindentation Approaches on Hard and Soft Materials used in MEMS
Towards integrating chalcogenide based phase change memory with silicon microelectronics
Analysis of effective mechanical properties of thin films used in microelectromechanical systems
Damage State Compensation Gait Generation Through the use of Genetic Algorithm
Push Recovery for Tigerbot VII based on Linearized Double Inverted Pendulum Model
Dynamic Path Planning for Automated Guided Vehicles in Intelligent Material Handling Applications
Task Planning and Execution for Human Robot Team Performing a Shared Task in a Shared Workspace
A Low-Cost Search-and-Rescue Drone Platform
A Time of Flight on-Robot Proximity Sensing System for Collaborative Robotics
Novel Detection and Analysis using Deep Variational Autoencoders
Simulation and Framework for the Humanoid Robot TigerBot
Application of Convolutional Neural Network Framework on Generalized Spatial Modulation for Next Generation Wireless Networks
360° View Camera Based Visual Assistive Technology for Contextual Scene Information
A Novel Hexapod Robot Design with Flight Capability
A Novel 3D printed leg design for a Biped Robot
Tensor decomposition of multi-channel wearable sensors for Parkinson's disease assessment
American Sign Language Recognition System by Using Surface EMG Signal
Robot Learning Dual-Arm Manipulation Tasks by Trial-and-Error and Multiple Human Demonstrations
A Brain Computer Interface for Interactive and Intelligent Image Search and Retrieval
A Framework For Learning Scene Independent Edge Detection
A Study of Advanced Modern Control Techniques Applied to a Twin Rotor MIMO System
Current sensing feedback for humanoid stability